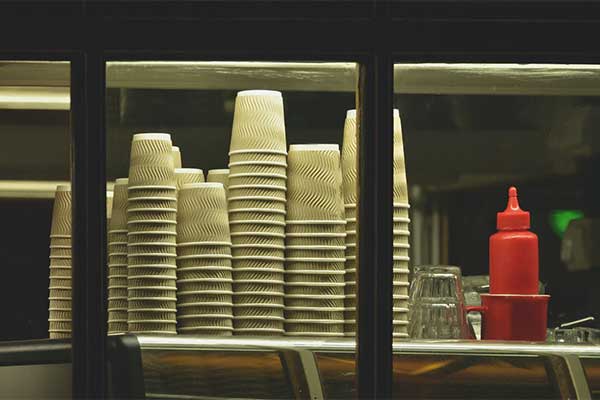 Resorts in Ontario have had a challenging year so far, after already being setback by 2020. Covid-19 government shut downs and procedure health regulations have greatly affected the hospitality industry like never before. Ontario is filled with people who love to travel their province and right now, that's very dangerous. Even though you can't enjoy Ontario weekend getaways right now, you can still help your local resorts who are offering take out or curb-side pickup. 
Not only does this help them with income, but people in your community are able to work in these uncertain times and this helps keep the economy of your community going until things are better again and the tourists come back, because believe me, the tourists will come back! This is also a great way for you to enjoy the excellent and delicious meals usually enjoyed by people not from your area! It's like you have a very very good reason, to eat like a tourist on a holiday! 
Here is a list to help you find delicious hotel-kitchen meals for take-out in your area. 
Where: Alliston
Nottawasaga Inn Resort
Winter Classics Take Out Menu
Just like a warm hug, our Three Course $40 Winter Classics menu is sure to tug at your heart strings and conjure up memories of dinner parties from long ago. Expertly prepared by our award winning team of chefs, this hearty menu is best enjoyed on a cold night in the comfort your home.
$20 Lunch Take Out Menu
For a limited time we're offering our favourite menu selections and pairing them with a side of our hearty seasonal soups, made daily. Pick a burger or a wrap style sandwich and we'll include a crunchy house salad with our signature dill-basil dressing. It's a perfect combination!
Learn More
---
Where: Huntsville
Deerhurst Resort
Daily Curb-side pickup dining and special Thursdays 3-course Dinner 
Executive Chef, Rory Golden and his talented culinary team have put together an enticing menu so the community can enjoy the Deerhurst dining experiences they expect within the comfort of their own homes. 
Learn More
---
Where: Haliburton
Heather Lodge
Takeout Friday & Saturday at Heather Lodge
3 yummy courses, created to order with curb side pick up. You deserve a break from cooking at home…let Heather Lodge do the work for you to enjoy. Call 705.489.3257 to reserve in advance.
Learn More
---
Where: Haliburton
Haliburton Forest Cookhouse
Serving up delicious comfort food including a daily family special starting at $15. Also offering daily desserts and pastries baked to order. Beer & wine available for take out as well. 
Learn More
---
Where: Haliburton
Abbey Gardens
Soup & Sandwich To-Go
Enjoy a made-to-order grilled sandwich & homemade soup for lunch or pick-up a ready-to-heat meal to go. Choose from a variety of nutritious and tasty options. Pre-orders are welcome for pick up. Curbside service available. 705.754.4769.
Learn More
---
Where: Mono
Hockley Valley Resort
Cabin Curbside Dinners Meal Takeout
Hockley Valley Resort weekend suppers are back! Enjoy the delicious tastes from cabin, in the comfort of your own home.
---
Where: Orangeville
Adamo Estate Winery
Winery Open For Retail & Takeout
Enjoy some of your favourite dishes to heat up at home. Call to place your order today!
SHOP NOW
---
Where: The Blue Mountains
Blue Mountain Village
Take-Out & Delivery From The Village
At this time, Blue Mountain Village and Blue Mountain Resort are closed in an effort to prevent the spread of COVID-19. Several of the eateries are safely offering take-out and delivery. They encourage you to continue exercising social distancing while supporting their establishments. Please do not arrive for order pick-up in groups, wear a mask outdoors and maintain a physical distance of at least 2 metres (6 feet) from other individuals. 
Learn More
---
Where: Ahmic Harbour
Ahmic Lake Resort, Swiss Country House Restaurant
Comfort Foods You Love 
Specials featuring traditional Swiss dishes like Schnitzels, Cordon-bleu, Swiss potato Roesti, different Steaks, Fish and and more.
Learn More
---
Are you a resort or business that would like to be in this list? Contact fun(@)todoontario.com for more details.