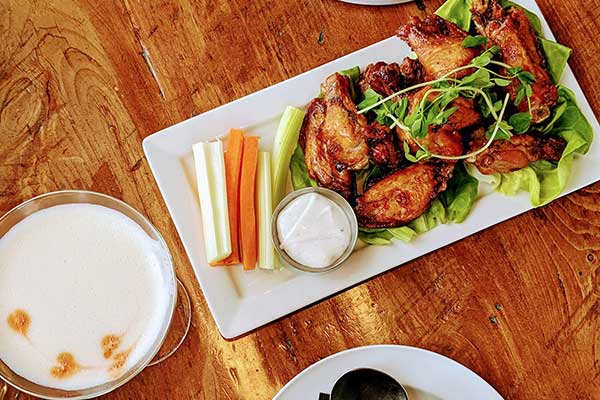 You know it's spring in Ontario when the maple sap starts to run, the boilers start to boil and maple producers start their seasonal magic. This is a great time to shake off winter and have some fun doing outdoor exploring. 
Muskoka Maple Trail To-Do List
During March and April in Ontario you can travel near and far to taste the sweet maple flavour directly from the source. Ottawa, the GTA, Simcoe County, Muskoka are just a few of the regions known for having some of the best maple syrup and products not just in Ontario, but the world. During this time, maple events, sugar shacks and festivals are happening every single weekend for you to put on your spring to-do list.
Muskoka is one of the most popular regions to produce and celebrate maple syrup. From March 10 to April 28, people can follow the Muskoka Maple Trail and experience all kinds of unique and tasty fun adventures. The trail is a fun way to make your way through scenic Muskoka taking advantage of maple farm activities to do, and maple menus at restaurants and food stops across the region. You can easily download or follow the Muskoka Maple Trail map from your phone.
One of these stops is the iconic resort JW Marriott The Rosseau Muskoka. The JW team has infused maple into both their dining menu and their spa experiences, and it is pretty sweet. Whether you're visiting the resort for a day trip or an overnight getaway, the resort has managed to sneak maple into all the right places. You can even get maple treats for your campfire s'mores! 
Made With Locally-sourced Muskoka Maple Syrup
Using locally sourced maple syrup from Huntsville Ontario's Sugarbush Hill Farm, JW's 'Lakes' restaurant has created tasty dishes such as maple chicken wings, maple butternut squash soup and the most beautiful maple cheesecake you ever did see. You can also get a maple latte from the coffee shop in the resort. 
Hydrospa Muskoka is the on-site spa at the resort. Be sure to make your spa appointment before or after your maple meal. You'll be fully spoilt and treated to a fully restorative and relaxing Maple Parfait Pedicure or a Maple Body Polish. 
You can book your spa appointment here, https://thehydrospas.com/.
Social Sharing Worthy Maple Food Photos
 

 

View this post on Instagram

 
If you missed it this year, be sure to make a note to hop on the maple trail next year. This is an annual tradition that you can count on, just like the running of maple sap in springtime. 
About JW Marriott the Rosseau Muskoka from their website,
"Enjoy luxury hotel rooms and suites, award-winning on-site restaurants, a signature spa, fitness center and a year-round indoor/outdoor swimming pool. The newly-renovated lobby and restaurants, over 13,000 square feet of contemporary event venues and experienced planning and catering teams make this an ideal choice for your business event, wedding or social event. The hotel's location is in the heart of Muskoka's pristine natural beauty and near well-known attractions. Luxury abounds at JW Marriott The Rosseau Muskoka Resort & Spa".
For more information about the resort, vacation packages and other spring things to do at JW visit, https://www.marriott.com/.