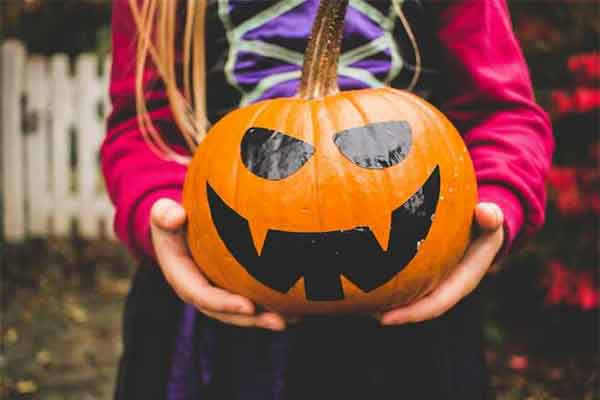 Adults and children alike enjoy a treat of seasonal foods and exciting games on this memorable holiday. Halloween events near me bring the entire neighborhood community together amidst an informal setting. Adorning spooky, creative, and funny costumes designed exclusively for this day is the norm.
Halloween, which means "hallowed evening" marks the beginning of winter and the close of the harvest season. Each year, celebrating it on Oct 31 is a tradition, and a host of fun Halloween events 2022 await you. 
You can indulge in trick-or-treating, wear unique costumes, carve jack-o-lanterns, and make the most of festive gatherings.
From among the Ontario Halloween events in the pipeline, be a part of those that most excite you. These are the most popular (and Halloweenie) of our website calendar Halloween events. 
Stalking Dead, 2nd Wave
Otonabee, Ontario

Corn farmer zombies, known as the "Stalking Dead" were thought to have been cured last year but new discoveries have convinced officials that we are in for a 2nd wave. Local law enforcement recalled the same pharmaceutical company to develop a cure to these brain craving idiots. Research stations were again set up at ground zero, a farmer's field surrounded in high voltage fencing to secure themselves from new beasts. Scientists were convinced they found a cure to this new outbreak but before securing the data into the mainframe computer, the containment area was breached by zombie livestock. The community has reached out to the public looking for volunteers to retrieve the data at the research stations and enter it into the central computer system. Their hope lies with you.
Learn More
---
Little Pit Drive-In Halloween Edition
Haliburton, Ontario

2022 TBA. Little Pit is Canada's first OFF-GRID Drive-In. Located at Abbey Gardens and featuring a variety of movies, including popular releases and classic favourites, the Little Pit Drive In is the perfect night out! See Halloween themed movies select nights throughout October. 
Learn More
---
Pumpkins after Dark
Milton, Ontario
Explore the magical pathway of lit pumpkin sculptures and displays, with music, sounds and special effects. With classic Halloween characters, dinosaurs and dragons, movie and pop culture icons – this family friendly event has something for everyone. Make Pumpkins After Dark your new annual tradition!
Learn More
---
Pumpkin Mania
Elmvale, Ontario
Bring your family and join Rounds Ranch for pumpkin fun this fall. Enjoy ranch land fun including crazy pumpkin games such as, pie eating contest, pumpkin toss, pumpkin sack races and more. Take a tractor rides out to the pumpkin patch to pick your own FREE any size pumpkin to take home. Pumpkin Mania happens on the weekends ONLY & Thanksgiving Monday.
Learn More
---
Flashlight Cornmaze
Elmvale, Ontario
Can you solve the interactive maze puzzle to find the secret…in the dark? Bring your flashlight and try to navigate your way through the twists and turns. Try not to get lost! The Flashlight Corn Maze package also includes a Campfire. Come early to enjoy a wagon ride out to the patch and PYO pumpkin ANY size.
Learn More
---
The Witches
Haliburton, Ontario
Head to Abbey Gardens for a frightful night of bewitching, magic, and fire. Bass Witch Coven and NorthFIRE Circus present: The Witches. Gather round for a mystical night you won't forget!  This 45 min performance begins as a walk through Abbey Gardens Haunted Forest. Let mischievous townspeople take you on an adventure back in time and discover what dark and mystical surprises the forest has waiting for you!
Learn More
---
Spooktacular Light Show
Mississauga & Markham
Experience one of the largest Halloween Drive Thru Light Event in the GTA!
The creators of Journey into Enchantment Christmas Drive Thru Festival are back with a brand new Spooktacular Light Show! Spooktacular Light Show will be featuring over 1.5 million lights on a 2KM route of your family fun favourite characters, pumpkin filled drive thru tunnel, from 2D to 3D displays, music lights and much more this Halloween season!
For your convenience, Spooktacular Light show is located at
Meadowvale GO station in Mississauga & Mount Joy GO station in Markham city!
2022 TBA
Learn More
---
Hallowe'en Walk-About
Dorset
Announcing the first annual "Dorset Halloween Walk About" on October 30th. Head to Robinsons' parking lot for treats and a spooky Halloween display! Bring the kids, get dressed up and have some family fun. Local businesses will be dressed up for your trick or treaters, providing another layer of fun for all. Adults don't be shy, wear your costumes too! Don't forget that if you bring a carved pumpkin to add to our display you will get a $10 credit for Robinsons General Store.
---
Bayview Wildwood's Boathouse of Terror
Severn Bridge
Families are invited to join us at Bayview Wildwood Resort for some Halloween Fun. Drop in any time between 1 and 3 pm and we will be collecting donations to support our local food bank.  The Haunted Boathouse is open for ages 6+ if you dare!  Explore the Resort and our BW Market is open to purchase treats, Hot Chocolate, wine and spirits and Kawartha Dairy Scooped Ice Cream. Relax around lakeside bonfires and enjoy a complimentary s'mores.
---
Halloween Weekend Getaway

Looking for a 'fang-tastic' Halloween family getaway? Deerhurst has you covered! Enjoy a safe and fun weekend full of activities for the entire family to enjoy. From a trick or treat scavenger hunt to a craft beer hike to the top of the Lookout Trail and spooky specials available at our restaurants, there will be no shortage of stress-free fun for the whole family. Dress up in your favourite costumes and join us for a spooky time!
Learn More
---
Happy Howl-O-Ween
Head to Haliburton Forest for alternative Howl-o-ween fun at Haliburton Forest. Start the evening with a delicious dinner at The Cookhouse featuring some ghoulish themed foods.
Wear your best costumes (a great way to dress up your required mask mask/face covering), for a chance to win our costume contest and a special dessert! Bring your flashlights – after dinner our staff will guide you on a haunted hike to the Wolf Centre, with some spooks and scares along the way. Inside the centre, use your flashlights to hunt for individually wrapped, peanut-free treats and sweets to take home while still following physical distancing practices! Last but not least, to end off the evening, howl alongside our staff in hopes of getting a reply from our resident wolf pack.
Happy Howl-o-ween! 2022 Dates: TBA
---
Ontario Heritage Trust
Get spooked at:
The Ontario Heritage trust works with communities across the province to bring Doors Open Ontario to life, inviting Ontarians to learn about the provinces heritage sites and their stories – even the spooky ones. In 2020, Doors Open Ontario began offering digital experiences giving Ontarians, and Canadians, the opportunity to explore heritage beyond their region.
Kreepy Kortright
This outdoor event is organized by the Kortright Centre for Conservation from 2022 Dates TBA. To celebrate the spirit of the festival, get set for scary Halloween events from 8:30 pm onwards.
A haunted house tour and a frightening forest walk with live owls are some of the store's activities for you. Families with children can together enjoy this creepy experience.
Howling Hootenanny
Black Creek Pioneer Village is planning a spooktacular fun treat in October. They are taking measures to limit visitors' flow in one go so you can have an intimate family outing.
While in this historic village, you can treat yourself to a wacky science show, and brave the haunted maze. Challenge your family members by competing against each other in a pumpkin bowling competition. The 2022 Howling Hootenanny has yet to be announced. 
Ghost Walk Tours
The haunted walk appeals to all age groups in 75 minutes; it covers the Fairmont Château Laurier, Bytown Museum, and the eerie high school.
The Ottawa jail tour takes you through cellblocks where inmates were once imprisoned. You can also retrace the final footsteps as death row convicts walked to the gallows. Only 12 people at a time are allowed to participate in these evening tours.
Four unique story-telling walking tours on offer range from the very daring to the slightly toned-down versions for younger audiences. Such tours collaborate with creative professionals like musicians, actors, and storytellers to make these walking adventures even more gripping. Since walk tours attract artists from various spheres, it adds to their overall spooky appeal.
Make Halloween an unforgettable experience for you and your loved ones in Ontario. Events that prioritize your safety above all else in these challenging times are worth your while.
Dress the part so you can immerse yourself entirely in the spirit of the occasion. Above all, enjoy the festivities without letting your guard down so that Halloween does not come back to haunt you before the year ends.
Paranormal Investigators
Your Phantoms of Yore hosts give you a feel of the latest paranormal technology in the most haunted historic sites. After briefing you on the equipment to be used, you can wander in the dark to discover new findings.
Being part of the paranormal investigation team allows you to witness experiments being conducted and evidence analyzed. You also learn about the history and supernatural accounts that have previously taken place at the site you visit.
Horror Hallways
Toronto's horror hallway transports you deep into what appears to be a never-ending maze of horror. The insanely frightening adventures in the store may unnerve you as you tremble in the pitch dark. At the cost of making your hair stand, the haunted maze features that you will be treated to are terrifyingly thrilling.
Navigating Corn Mazes
You can get lost as you navigate through the world-famous Ontario corn mazes. From picking pumpkins, cuddling bunnies, to milking goats, there are many activities on offer at these farms. Your family can spend the entire day picking fresh produce and exploring the vast expanse.
Many of these farms grow sweet peas, tomatoes, strawberries, and beans, too, besides pumpkins. You get to experience an abundance of Ontario's harvest in the outdoors, with some farms offering wagon rides to their pumpkin patch. Family-run farms often challenge you with gripping treasure hunt like activities that keep you entertained.