UPDATE:
Ontario is in a current state of Provincial Shutdown Lockdown as the spread of the Coronavirus is rapidly rising. We encourage everyone to abide the rules and stay home for the lockdown. This is the only way  we can slow the spread and keep our health care workers and system effective and available. 
No one is sadder than us to say it, but it really is the only way to get through this for greater good.
Wash hands, keep your distance and wear your mask when out getting essentials. Bring on 2021.
---
Christmas and New Years Eve in Ontario 2020 
The holiday season is about to look a little bit different this year. However, this doesn't mean you can't have a safe and worthwhile Christmastime adventure in Ontario. Stop searching for holidays in Ontario and start experiencing the magic of wintertime in Canada. ToDoOntario makes it simple. 
See Ontario Christmas Getaways
Discover Ontario 
In Ontario, endless forests and world-class cityscapes abound in equal measure. With a stunning four-season palette, Ontario shines in the summer and winter alike. Whether you want to reconnect with nature, enjoy a book by a fireplace at a classic hotel or lose yourself in the thrills of Toronto's multicultural landscape, you've found a friend in Ontario. The sublime scenery and warm people of Ontario Province can't wait to make your Christmas vacation one for the scrapbook. 
Ontario Christmas Getaways and New Year's Eve Parties 
The most wonderful time of the year is upon us, but it is not without stress. If you're ready to hang up your apron and put all the yuletide planning and preparing on the back-burner, our Christmas vacation and wintertime holiday options are the answer. 
Forget about getting the roast just perfect and ensuring everyone is well-fed and not too tipsy; the creature comforts of Ontario invite you to rediscover what a stress-free holiday season really means. With ToDoOntario, you can now have the cozy Log Cabin Christmas of your dreams or kiss the horrors of 2020 goodbye at Bayview Wildwood Resort with your children by your side. 
COVID-Conscious Ontario NYE Getaways 
Though back in March, we were woefully optimistic that this new normal wouldn't disrupt the holiday season, the ongoing pandemic is home for the holidays. However, this doesn't mean you have to sacrifice fun. COVID-friendly New Years and Christmas events are to the rescue. 
Winter in Ontario is best enjoyed outdoors. You and your family can safely enjoy a socially-distanced skiing or snowboarding holiday in one of Ontario's finest resorts. If you venture to go even more remote, ToDoOntario has discounts on the most luxurious and romantic stays in Muskoka, Algonquin, and beyond! 
The Best Prices and Promotion in Ontario
ToDoOntario's close relationships with Ontario's best accommodations ensure the prices you see on our website are the lowest you'll find. We believe that enjoying a memorable and luxurious holiday shouldn't be cost-restrictive. Even if you're convinced you can't afford to attend the New Year's Eve parties or Christmas getaways of your dreams, we invite you to browse our listings. We think you'll be surprised by our diverse and affordable Ontario escapes. 
Spend Christmas and New Year's Eve 2020 in Ontario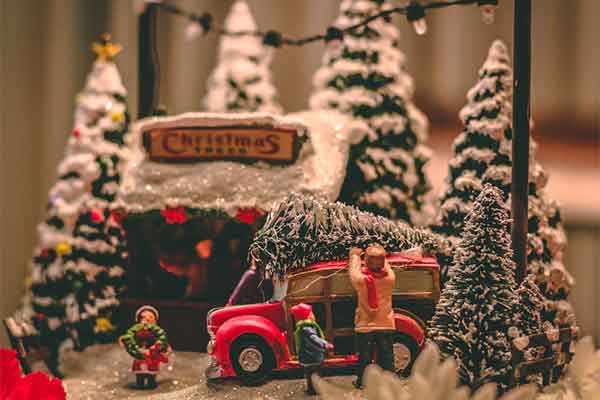 Take advantage of Ontario's many delights even during a pandemic. ToDoOntario has the best offers on Ontario Christmas Getaways and Ontario NYE Getaways available online. We are collecting the safest wintertime activities across Ontario to make it easier for you to plan your holiday adventure without worry. Browse getaways now! 
See Ontario NYE Getaways
---
Happy & Safe Holidays!
Related Blogs:
Holiday Light Displays & Festivals