Spa getaways are not just an opportunity to unwind; they also can aid your physical and emotional wellbeing. It is the perfect opportunity to practice self-care solo, with friends or loved ones. But where is the best spa getaway?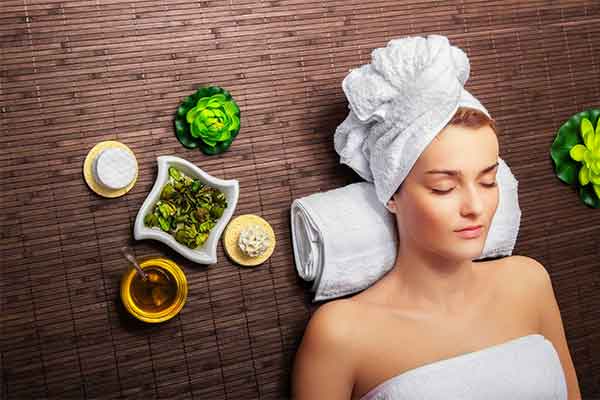 If you are based in Ontario, searching 'spa getaways near me' will bring up a vast array of options. After all, the global spa market continues to grow, and Ontario is the perfect spot for spa resorts. So, how can you pick between all the resorts? 
This guide has you covered with five of Ontario's best spas for all types of spa getaways, from girls' getaways to the best weekend spa getaway. 
1. Blue Mountain Resort
Blue Mountain Resort does not only have one spa; it has two; Kalola Life in Balance Spa and Iwa Spa. It is the best spa getaway to suit all needs, as Blue Mountain Resort is also a family-friendly ski and snowboarding resort. If it's spring, summer or fall there are other fun mountain activities and of course, Blue Mountain Village shopping and events.
Blue Mountain Resort will meet all your spa needs here. There is everything from yoga to reflexology, sound therapy, and massages. Cozy up in a chalet by the fire after days at the resorts. 
2. JW Marriott the Rosseau Resort & HydroSpa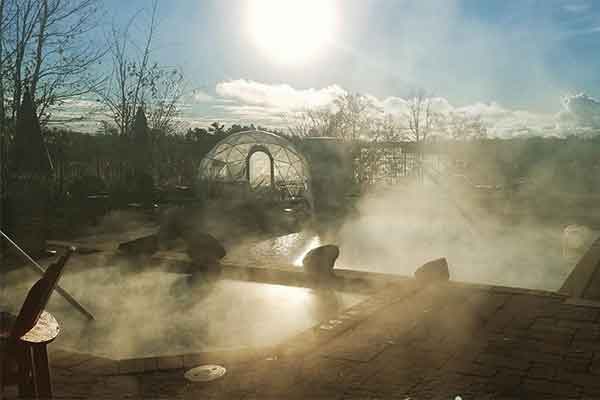 The Rosseau Muskoka Resort & Spa is only two and a half hours from Toronto, but it transports you to another world. It is the perfect weekend spa getaway due to the proximity to Toronto and the activities on offer. 
The spa resort sits amongst picturesque hills and is surrounded by lakes. Their spa is a HydroSpa, with different rejuvenating and pampering treatments, an outdoor pool, and a hot tub. 
3. Vetta Nordic Spa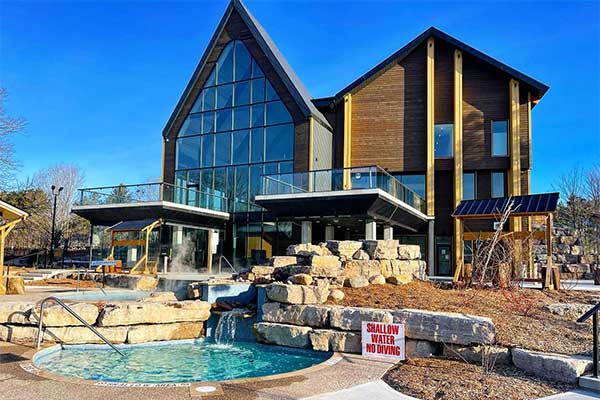 Vetta Nordic Spa is a four-season nordic spa nestled in the highlands of Horseshoe Valley. You switch between periods of hot and cold, based on the Finnish tradition of hydrotherapy. Plus, there are plenty of treatments on offer.
This spa does not have accommodation, but there are plenty of places to stay nearby for your perfect spa getaway.
4. Muskoka BeerSpa 
If you are looking for a spa getaway in Ontario with a difference, consider the BeerSpa in Muskoka. There are a variety of cabins, a brewing company, and other activities on offer. The spa also offers a variety of treatments, so it is the perfect spot for fun weekends, girls' getaways, or to suit different family preferences. 
5. Hockley Valley Resort
Hockley Valley Resort is the best spa getaway year-round. It is only one hour from downtown Toronto and has an 8000 square-foot spa.
Enjoy treatments such as massages, scrubs, and reflexology. It is one of the best resorts for couples, as there is also a golf course, other activities, and couple spa treatments on offer. 
6. Trillium Resort & Spa
Nestled among 86 acres of pristine forest and woodlands, a spirited waterfall and a semi-private lake, Trillium Resort & Spa, located in the heart of Muskoka, Ontario offers the perfect adult oriented vacation getaway, you can even bring you pet. Trillium Resort & Spa has a selection of pet-friendly and pet-free accommodations to ensure a comfortable stay for all guests
Ontario Spa Getaways and Offers
Everyone deserves to slow down and pamper themselves. Start with spa getaways in Ontario. 
There are many Ontario resorts to explore, but these five spa getaways are an excellent place to start. Explore each option and determine which one works best for your ideal resort. You are guaranteed to have a relaxing experience no matter which one you choose! 
Are you looking for spa getaway offers? We are here to help! Check out our value-packed deals on spa getaways, so you can find your perfect trip.