Haliburton Highlands to the Ottawa Valley
Deep inside all of us is a wanderer. It's the little voice that tells us to follow our own path, trust in ourselves and embrace the unknown. It's this part – our inner wanderer – that finds its happy place in Ontario's Highlands – a region where unexpected discoveries are around every corner; where you can nourish your soul and disconnect from the every day; where you can expand your mind and express your creativity; and where you can reconnect with yourself and the people who matter most in your life.
Step out of the city and into our world to find yourself while strolling through quaint small towns, lush forests, and beautiful countryside. Ontario's Highlands is only 2.5 hours east of Toronto and a half an hour west of Ottawa, but a world away from it all. It's a world filled with natural beauty, friendly locals, sparkling waterways, and countless hidden gems.
Whether it's enjoying the quaint rural charm of our towns and villages; exploring the rugged landscape rich with fossils, gems, and minerals; riding some of the most twisted and scenic roads in the province; or taking a moment to soak in the serenity of the great outdoors on one of our secluded lakes, there are endless experiences in Ontario's Highlands to indulge your inner wanderer.
Decorate Halloween cookies, make pumpkin crafts, ride ponies, search the gardens for scavenger hunt clues, savour fall treats and of course, pick the perfect pumpkin to take home!
October 16, 2021
Head to Abbey Gardens for a frightful night of bewitching, magic, and fire. Bass Witch Coven and NorthFIRE Circus present: The Witches.
October 22, 2021
Head to Haliburton Forest for alternative Howl-o-ween fun at Haliburton Forest.
October 29, 2021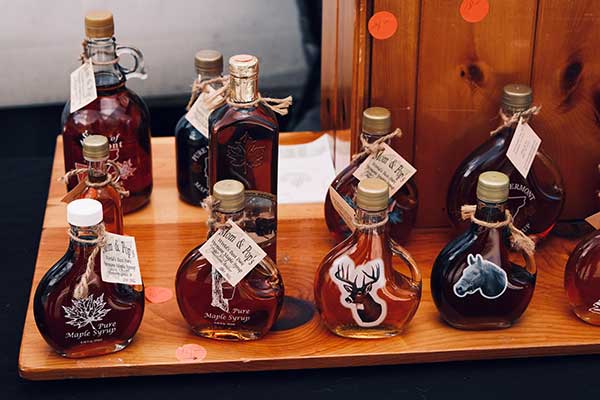 Well it seems another season of maple events and festivals will be affected due to the Coronavirus. While some markets and grocery stores sell Ontario-made maple syrup, did you know you can also order lots of delicious sweet maple products online and have them delivered to your home?  In these times of sticking close to
Haliburton Highlands to the Ottawa Valley