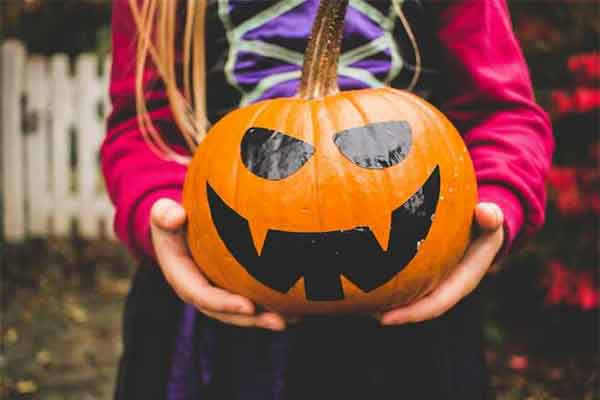 Things To Do For Halloween 2023 in Ontario
Adults and children alike enjoy a treat of seasonal foods and exciting games on this popular holiday. Halloween events near me bring the entire neighborhood community together no matter the ages. Adorning spooky, creative, and funny costumes designed exclusively for this day is the norm. 
Halloween, which means "hallowed evening" marks the beginning of winter and the close of the harvest season. Each year, celebrating it on Oct 31 is a tradition, and a host of fun Halloween events 2023 await you. 
You can indulge in trick-or-treating, wear unique costumes, carve jack-o-lanterns, and make the most of festive gatherings.
From among the Ontario Halloween events in the pipeline, be a part of those that most excite you. These are the most popular (and Halloweenie) of our website calendar Halloween events. 
BOO! @ Blue
The Blue Mountains, Ontario
Get ready for some spooktacular sightings this weekend with Boo! at Blue. With arts and witch-crafts, creepy concerts, and a Halloween Scavenger Hunt, your night in the Village will be nothing but a treat.
Date: 2023 TBA
Learn More
---
Halloween @ Wye Marsh
Midland, Ontario

Calling all Ghosts, Goblins, Fairies, and creatures of the night! Put on your Halloween finery. Teleport to Wye Marsh. Explore the trails. All things spooky, silly, and sparkly are invited in costume to celebrate Halloween in the marsh! Collect stamps in your Halloween passport. Show your passport for a sweet treat at the Visitors' Centre! 
Date: October 29, 2023
Learn More
---
Stalking Dead
Otonabee, Ontario

Last year we thought we found the cure to the corn farmer zombie virus. There were many examples of prevention of zombie turns and we thought we were on the road to recovery from this zombie outbreak. This year the new data is telling us a very different story. Now we are discovering that it's no longer the zombie contact that is leading the zombie apocalypse.
New zombies are appearing where no zombie contact was made and the new host did not die first. Puzzled scientists from around the world have returned to ground zero to research this new phenomenon under the guidance of the governing enterprise, Human Advancement Research Medicine. Once again, a call has been made for volunteers to help scientists with their very important work.
This experiences opens September 30th. 
Learn More
---
Dark Waters @ Ripley's Aquarium of Canada
Toronto, Ontario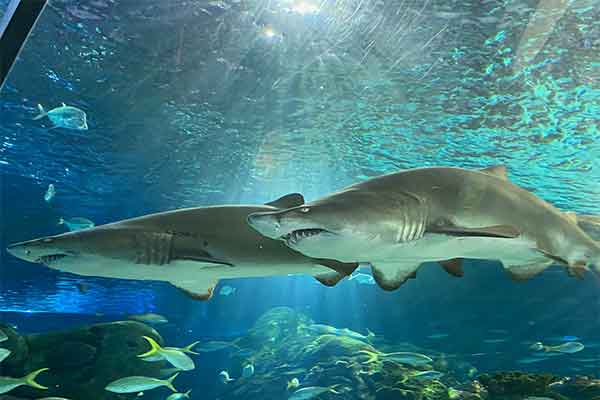 There is something lurking in the deep this Halloween at Ripley's Aquarium of Canada. On 2023 TBA, spend the evening under the sea with creatures from the deep as you explore the depths of the aquarium. Make sure to dress for the occasion with our costume contest, sip on a drink while you dance the night away with our live entertainment and discover what lies beneath.
Learn More
---
Pumpkins after Dark
Milton, Ontario
Prepare to be entranced by Pumpkins After Dark, Canada's largest and most acclaimed outdoor Halloween event, where jack-o'-lanterns come alive at night.
Sample tantalizing fall treats while you embark on a 1 km walkthrough adorned with hand-carved pumpkins, spooky sculptures and live pumpkin carvings. Look for the escaped pumpkin twins for a chance to win a weekly prize.
This experience opens September 21, 2023. 
Learn More
---
Pumpkin Mania
Elmvale, Ontario
Bring your family and join Rounds Ranch for pumpkin fun this fall. Enjoy ranch land fun including crazy pumpkin games such as, pie eating contest, pumpkin toss, pumpkin sack races and more. Take a tractor rides out to the pumpkin patch to pick your own FREE any size pumpkin to take home. Pumpkin Mania happens on the weekends ONLY & Thanksgiving Monday.
This experience opens September 16, 2023. 
Learn More
---
Flashlight Cornmaze
Elmvale, Ontario
Can you solve the interactive maze puzzle to find the secret…in the dark? Bring your flashlight and try to navigate your way through the twists and turns. Try not to get lost! The Flashlight Corn Maze package also includes a Campfire. Come early to enjoy a wagon ride out to the patch and PYO pumpkin ANY size.
Date: In October the event is open on Saturdays from 6pm to 10pm.
Learn More
---
Spooktacular Light Show
Mississauga & Markham
Experience one of the largest Halloween Drive Thru Light Event in the GTA!
The creators of Journey into Enchantment Christmas Drive Thru Festival are back with a brand new Spooktacular Light Show! Spooktacular Light Show will be featuring over 1.5 million lights on a 2KM route of your family fun favourite characters, pumpkin filled drive thru tunnel, from 2D to 3D displays, music lights and much more this Halloween season!
For your convenience, Spooktacular Light show is located at
Meadowvale GO station in Mississauga & Mount Joy GO station in Markham city!
DATE: 2023 TBA
Learn More
---
Candlelight: A Haunted Evening of Halloween Classics
Hamilton
Candlelight concerts bring the magic of a live, multi-sensory musical experience to awe-inspiring locations like never seen before in Hamilton. Get your tickets now to discover Halloween-inspired music at The Cotton Factory under the gentle glow of candlelight.
Date: October 25, 2023
Buy Tickets Now
---
Candlelight: Friday the 13th Special – Favorite Halloween Movie Themes
Hamilton

Candlelight concerts bring the magic of a live, multi-sensory musical experience to awe-inspiring locations like never seen before in Hamilton. Get your tickets now to discover the music of Friday the 13th at The Cotton Factory under the gentle glow of candlelight.
Date: October 13, 2023
Buy Tickets Now
---
Happy Howl-O-Ween
Head to Haliburton Forest for alternative Howl-o-ween fun at Haliburton Forest. Start the evening with a delicious dinner at The Cookhouse featuring some ghoulish themed foods.
Wear your best costumes (a great way to dress up your required mask mask/face covering), for a chance to win our costume contest and a special dessert! Bring your flashlights – after dinner our staff will guide you on a haunted hike to the Wolf Centre, with some spooks and scares along the way. Inside the centre, use your flashlights to hunt for individually wrapped, peanut-free treats and sweets to take home while still following physical distancing practices! Last but not least, to end off the evening, howl alongside our staff in hopes of getting a reply from our resident wolf pack.
2023 TBA
Learn More
---
Port Elgin Pumpkinfest
Saugeen Shores Award Winning Port Elgin Pumpkinfest. Welcome to Port Elgin Pumpkinfest! One of Ontario's most unique events. Featuring two GIANT Vegetable Weigh Offs, one of Ontario's LARGEST two day outdoor Car Shows, craft & marketplace vendors for all your Shopping needs and tons of FAMILY FUN Attractions, Port Elgin Pumpkinfest is THE place to be! Held in downtown Port Elgin.
Kreepy Kortright
This outdoor event is organized by the Kortright Centre for Conservation from October 21 – 28, 2023. To celebrate the spirit of the festival, get set for scary Halloween events from 8:30 pm onwards.
A haunted house tour and a frightening forest walk with live owls are some of the store's activities for you. Families with children can together enjoy this creepy experience.
Howling Hootenanny
Black Creek Pioneer Village is planning a spooktacular fun treat in October. They are taking measures to limit visitors' flow in one go so you can have an intimate family outing.
While in this historic village, you can treat yourself to a wacky science show, and brave the haunted maze. Challenge your family members by competing against each other in a pumpkin bowling competition. 
Halloween Haunt at Canada's Wonderland
This fall, Halloween Haunt returns to Canada's Wonderland on select nights September 22 to October 29 with a sinister transformation, turning the theme park into a scream park filled with Halloween attractions that offer unforgettable thrills and unspeakable horror.