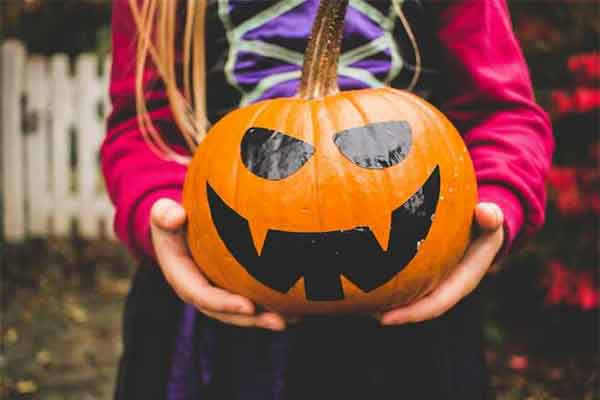 Adults and children alike enjoy a treat of seasonal foods and exciting games on this memorable holiday. Halloween events near me bring the entire neighborhood community together amidst an informal setting. Adorning spooky, creative, and funny costumes designed exclusively for this day is the norm.
Halloween, which means "hallowed evening" marks the beginning of winter and the close of the harvest season. Each year, celebrating it on Oct 31 is a tradition, and a host of fun Halloween events 2021 await you. 
You can indulge in trick-or-treating, wear unique costumes, carve jack-o-lanterns, and make the most of festive gatherings.
In the wake of the ongoing pandemic, COVID friendly Halloween events come to the rescue. The tradition of wearing masks is a plus as it adequately protects you while interacting with the others present. Choosing an outdoor venue to celebrate in with a large expanse allows you to conform to prevailing social distancing rules.
From among the safe Ontario Halloween events in the pipeline, be a part of those that most excite you:
Pumpkins after Dark
Milton, Ontario

In your vehicle's comfort, you and your loved ones can safely view the Halloween exhibits on display. After dark, enjoy a drive through guided audio tours spread over 2.5 kilometers in the scenic Country Heritage Park location. With over 150 unique, hand-carved pumpkin sculptures on display, you can complete this tour within 1.5 hours. Over 70% new content this year. Sept 17th to Nov 7th. Tickets must be pre-purchased online.
You can purchase online transferrable tickets in advance to watch the jack-o-lanterns come alive at night without exiting your car. The event is on from Sept 17, 2021, to Nov 7, 2021, from Thursday to Sunday each week. All age groups, including children (free entry for kids three years or under), find the displays fascinating.
Learn More
Check out the Pumpkins After Dark photo gallery!
---
Halloween Day Party (2021 TBA)
Elmvale, Ontario

Pumpkin Mania
Elmvale, Ontario
Looking for some not so scary fun for Halloween? You'll have a real treat when you join Rounds Ranch this year…NO this is not a trick…they will be having some crazy pumpkin fun at Rounds Ranch and they would love you to join them on Halloween day.
Learn More
---
Bring your family and join Rounds Ranch for pumpkin fun this fall. Enjoy ranch land fun including crazy pumpkin games such as, pie eating contest, pumpkin toss, pumpkin sack races and more. Take a tractor rides out to the pumpkin patch to pick your own FREE any size pumpkin to take home. Pumpkin Mania happens on the weekends ONLY & Thanksgiving Monday.
Learn More
---
Flashlight Cornmaze
Elmvale, Ontario
Can you solve the interactive maze puzzle to find the secret…in the dark? Bring your flashlight and try to navigate your way through the twists and turns. Try not to get lost! The Flashlight Corn Maze package also includes a Campfire. Come early to enjoy a wagon ride out to the patch and PYO pumpkin ANY size.
Learn More
---
Stage Fright Night: Virtual Youth Coffeehouse 2021 TBA
Join MacLaren Art Centre for a spook-tacular night of family-friendly musical entertainment. Attend from the comfort of home in your Halloween-costumed best and enjoy music and spoken word performances by local Simcoe County youth—along with a few scary tales as told by the Barrie Public Library! Prizes will be awarded for the best youth performer and the best-dressed ghoul and gal. Stay tuned for some special Zoom challenges too! To RSVP your attendance, join the Facebook event. Join Zoom Meeting
https://barrielibrary.zoom.us/j/94766305204?pwd=c2pCTm15THJrVGdoUUIxR2NnRkZzdz09
---
Halloween Weekend Getaway

Looking for a 'fang-tastic' Halloween family getaway? Deerhurst has you covered! Enjoy a safe and fun weekend full of activities for the entire family to enjoy. From a trick or treat scavenger hunt to a craft beer hike to the top of the Lookout Trail and spooky specials available at our restaurants, there will be no shortage of stress-free fun for the whole family. Dress up in your favourite costumes and join us for a spooky time!
---
Happy Howl-O-Ween
Head to Haliburton Forest for alternative Howl-o-ween fun at Haliburton Forest. Start the evening with a delicious dinner at The Cookhouse featuring some ghoulish themed foods.
Wear your best costumes (a great way to dress up your required mask mask/face covering), for a chance to win our costume contest and a special dessert! Bring your flashlights – after dinner our staff will guide you on a haunted hike to the Wolf Centre, with some spooks and scares along the way. Inside the centre, use your flashlights to hunt for individually wrapped, peanut-free treats and sweets to take home while still following physical distancing practices! Last but not least, to end off the evening, howl alongside our staff in hopes of getting a reply from our resident wolf pack.
Happy Howl-o-ween!
Learn More
---
Kreepy Kortright
This outdoor event is organized by the Kortright Centre for Conservation from 2021 Dates TBA. To celebrate the spirit of the festival, get set for scary Halloween events from 8:30 pm onwards.
A haunted house tour and a frightening forest walk with live owls are some of the store's activities for you. Families with children can together enjoy this creepy experience.
Howling Hootenanny
Black Creek Pioneer Village is planning a spooktacular fun treat in October. They are taking measures to limit visitors' flow in one go so you can have an intimate family outing.
While in this historic village, you can treat yourself to a wacky science show, and brave the haunted maze. Challenge your family members by competing against each other in a pumpkin bowling competition. The 2021 Howling Hootenanny has yet to be announced. 
So far for 2021, Haunted Walks are being offered featuring some of the oldest buildings in the city, the Village is the perfect creepy backdrop for a night of spine-tingling ghost stories. A must-do for paranormal enthusiasts!
Ghost Walk Tours
Small group bubble tours are a safe way to breathe in fresh air while listening to Ottawa ghost stories. With social distancing measures in place, you are led with lantern light to famous haunted spots. The haunted walk appeals to all age groups in 75 minutes; it covers the Fairmont Château Laurier, Bytown Museum, and the eerie high school.
The Ottawa jail tour takes you through cellblocks where inmates were once imprisoned. You can also retrace the final footsteps as death row convicts walked to the gallows. Only 12 people at a time are allowed to participate in these evening tours.
Four unique story-telling walking tours on offer range from the very daring to the slightly toned-down versions for younger audiences. Such tours collaborate with creative professionals like musicians, actors, and storytellers to make these walking adventures even more gripping. Since walk tours attract artists from various spheres, it adds to their overall spooky appeal.
Make Halloween an unforgettable experience for you and your loved ones in Ontario. Events that prioritize your safety above all else in these challenging times are worth your while.
Dress the part so you can immerse yourself entirely in the spirit of the occasion. Above all, enjoy the festivities without letting your guard down so that Halloween does not come back to haunt you before the year ends.
Downey Farm Tour
In the absence of the traditional Pumpkinfest this year, the Farmyard play area is where kids Halloween events will take place. With pumpkins and activities galore, there is plenty to make your children make some happy memories.
The choice is endless from a chicken show, duck races, hop-along horses, and a skeleton band. Suggest you book online tickets in advance as few can be accommodated at a time to ensure social distancing. Currently waiting for 2021 event details.
Paranormal Investigators
Your Phantoms of Yore hosts give you a feel of the latest paranormal technology in the most haunted historic sites. After briefing you on the equipment to be used, you can wander in the dark to discover new findings.
Being part of the paranormal investigation team allows you to witness experiments being conducted and evidence analyzed. You also learn about the history and supernatural accounts that have previously taken place at the site you visit.
Horror Hallways
Toronto's horror hallway transports you deep into what appears to be a never-ending maze of horror. The insanely frightening adventures in the store may unnerve you as you tremble in the pitch dark. At the cost of making your hair stand, the haunted maze features that you will be treated to are terrifyingly thrilling.
Navigating Corn Mazes
You can get lost as you navigate through the world-famous Ontario corn mazes. From picking pumpkins, cuddling bunnies, to milking goats, there are many activities on offer at these farms. Your family can spend the entire day picking fresh produce and exploring the vast expanse.
Many of these farms grow sweet peas, tomatoes, strawberries, and beans, too, besides pumpkins. You get to experience an abundance of Ontario's harvest in the outdoors, with some farms offering wagon rides to their pumpkin patch. Family-run farms often challenge you with gripping treasure hunt like activities that keep you entertained.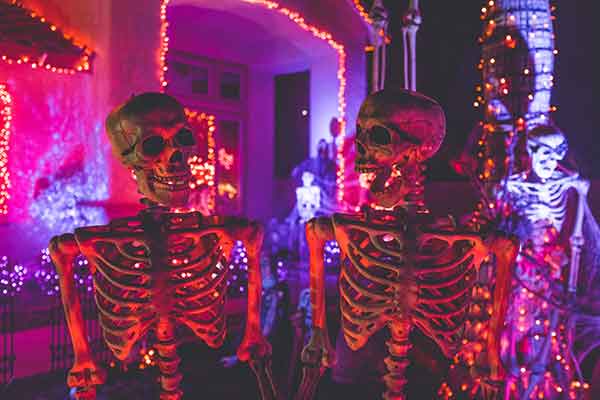 ---