Hamilton, Halton & Brant
The cities and towns within Hamilton Halton Brant have served as the stage for some Canada's significant events.  Today, national historic sites, museums and preserved heritage sites tell these stories with interactive programming that bring Canada's history and story to life. The area also boasts renowned attractions, a vibrant arts scene, distinct downtowns and delectable dining.
Whether you're an experienced outdoor adventurer or an eager new explorer, it's never been easier to connect with some of Canada's geography in a whole new way. Paddle a Canadian Heritage River, explore one of Canada's UNESCO World Biosphere Reserves or hike Canada's oldest and longest footpath.  Home to the Grand River, the Niagara Escarpment, the Bruce Trail, more than 100 breathtaking waterfalls and miles of shimmering shorelines, Hamilton Halton Brant's true Canadian landscapes are the perfect backdrop for some of the best trails, recreational routes and outdoor activities.
Whether you're planning a fun-filled family adventure, a romantic couple's escape or a weekend trip with friends, all roads lead to Hamilton Halton Brant where you can discover great Canadian day trip ideas. Just a short drive from Toronto, London, Kitchener-Waterloo, Niagara and Buffalo, you will find unexpected natural Canadian landscapes and Canadian authentic stories in Hamilton Halton Brant.
As we build our base of The Heart of Ontario region Resources on this website, for more information to plan your trip please also visit
BLOGS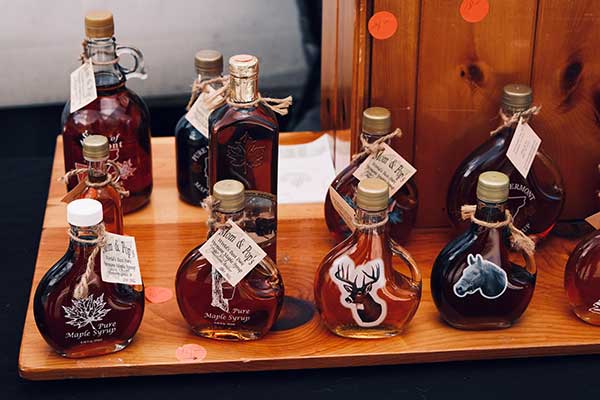 Well it seems another season of maple events and festivals will be affected due to the Coronavirus. While some markets and grocery stores sell Ontario-made maple syrup, did you know you can also order lots of delicious sweet maple products online and have them delivered to your home?  In these times of sticking close to
Hamilton, Halton & Brant