Leaf Colour Reporting Guide
Ontario Fall Colour Report By Regions
Last Update: May 23
Welcome to the most popular and comprehensive fall leaf leaf colour transition report. If you're looking for an Ontario Fall Colour (Color) Leaf Guide, you've found it.
The first day of fall this year September 23, 2023. This is also the day of the Autumn Equinox.
Fall Rhapsody in Ontario is a truly special time. This spectacular display of fall leaf colour is visible all over Ontario. This seasonal show takes place in the months of September and October.
The absolute best time to see fall colours in Ontario is in October. By the end October, leaf fall is significant and if there is heavy rain it can end quickly. The best time to plan your Ontario road trip and see peak fall leaf colours is the beginning of the month of October. Use this guide to help you plan and time your visit to a specific region. Toronto and Niagara Falls tends to be the finale.
Bookmark this page and come back and visit in the fall to plan your ultimate fall colour Ontario road trip.
Oh and if you're from the USA, fall colors season is the perfect time to visit us "up north". September and October fall colors are magnificent no matter your route or destination.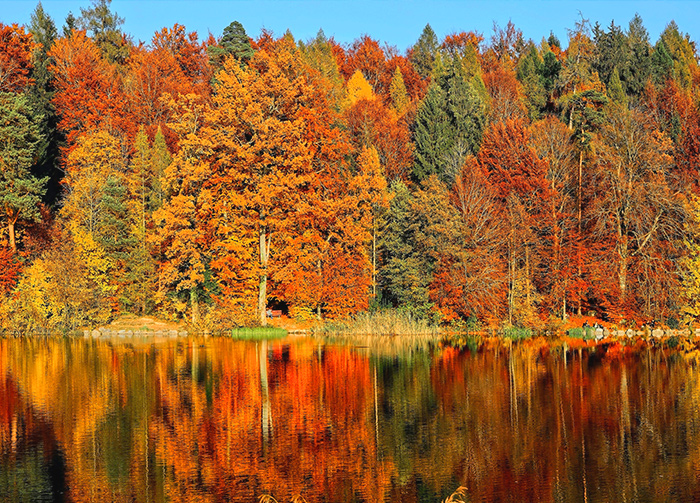 Leaf Colour Changes By Region
Click on a region below to expand details and useful links.
Note: Tiny pops of colour change are happening all over the province.
Fall Ontario Road Trip and Drive Ideas
Fall Leaf Colour Progression Report
As reported by Ontario Parks and other sources for the 2022 season.
All data posted here is pulled from reports from provincial parks all over Ontario with assistance by tourism operators in regions of Ontario.
Ontario Parks Fall Colour Report
Fall Colour Reports direct from Ontario Parks' website are a great resource if you're heading to an Ontario park north in Ontario this fall.
Looking for the best activities 'to do' in fall 2022? What's popular and what you should book early to avoid disappointment can be found in the
Best Fall Activities in Ontario blog.
---
Ontario Fall Colours Progression Report