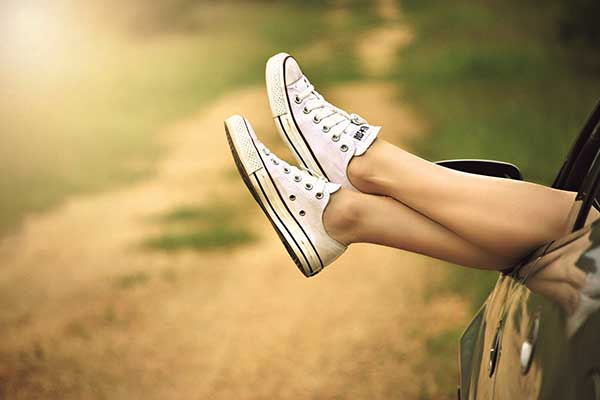 Hey there, Ontario Travellers!
Here's a list of things you'll need to know before you head out on your next "to do" Ontario adventure:
In case of Emergency: call 9-1-1 for police, fire or ambulance.
---
Holiday Days in Ontario
New Year – January 1
Family Day – Third Monday in February
Good Friday – Two days before Easter Sunday
Easter Sunday – The first Sunday after the 1st full moon after the vernal equinox
Easter Monday – The Monday immediately following Easter Sunday
Victoria Day – The Monday preceding May 25th.
Canada Day – July 1
Civic Holiday – The first Monday in August
Labour Day – The first Monday in September
Thanksgiving Day – The third Monday in October
Remembrance Day – November 11
Christmas Day – December 25
Boxing Day – December 26
---
Dressing For Outdoor Activities
Ontario is a fun place to travel, but it's important to remember to dress to the season for outdoor activities. This is a province that experiences widely varied weather conditions depending on the location and time of year. There are four seasons in Ontario – Winter, Spring, Summer & Fall – all with distinctly different weather conditions.
Spring – Average temperature is 12°C (54°F). Weather conditions are often rainy in spring (sometimes wet snow in early spring). If you're going outdoors, wear boots or shoes designed to keep out the wet, and dress in layers.
Summer – Ah summer, a time for surf, sand and sun! Temperatures in Ontario can vary widely, between 20-30°C (74 – 86°F) and sometimes during a heatwave can go a little higher. Dress to keep cool and don't forget a hat and sunscreen (SPF 15 or higher) for sun protection. Early August often brings sudden thunderstorms (which bring relief from summer heat waves) so make sure to pack a light raincoat.
Fall – Cool, crisp nights and warm, sunny days make Fall one of the most pleasurable times to experience the outdoors in Ontario. Temperatures can go as high as 20°C (74°F) during the day and fall as low as 0°C (32°F) overnight. If you're planning on heading out on a road trip to experience nature's spectacular fall colours, dress in layers and bring a light, waterproof coat.
Winter – Oh, Canada! Winter weather is what we're famous for, so get out there and enjoy it! Average winter temperature is around -5 °C (23°F) but can get as cold as -50°C (-58°F) in Northern regions. In Central Ontario, temperatures usually don't fall below -20°C (-4°F). Always check the forecast before leaving home on your Ontario winter adventure. If you're spending long periods outdoors, proper warm winter boots are a must, as are warm hats and gloves. If you're skiing, tobogganing, skating or even just hiking outdoors, it's a good idea to wear protective snow pants to keep your legs dry.
---
Driving on Ontario's public roads
If you're an Ontario resident, you need a valid Ontario driver's licence to drive on public roads.
Canadian visitors from outside of Ontario may use their valid driver's licence from their home province for short term visits.
If you're a tourist visiting for less than three months, you may use your valid driver's licence from your home state or country to drive in Ontario.
If you're a tourist visiting for longer than three months, you'll be required to have an International Driver's Permit (IDP). This is a special licence that allows motorists to drive internationally when accompanied by a valid driver's licence from their country.
If you're driving in Ontario during the winter, your vehicle must be equipped with winter snow tires. Driving conditions can be very slippery in winter month; snow tires give your vehicle more traction on icy roads. It's also a good idea to have an emergency kit in your trunk that contains a thermal blanket, flashlight and flares in case of an accident.
Parking – Virtually every municipality, beach and provincial park has access to convenient paid parking. Check before visiting your destination to see whether you can pay for parking by the hour, day or purchase a pass for extended visits. If you're visiting a small town or village, you'll often find metered parking on the main street, with supplementary paid or free parking on side streets. Cost for parking is generally inexpensive in smaller communities and more expensive in bigger cities like Toronto or Ottawa. If you're visiting beaches or provincial parks, make sure to display your parking pass clearly in your windshield to avoid getting ticketed and fined.
---
Fresh Water Fishing – Canadian Residents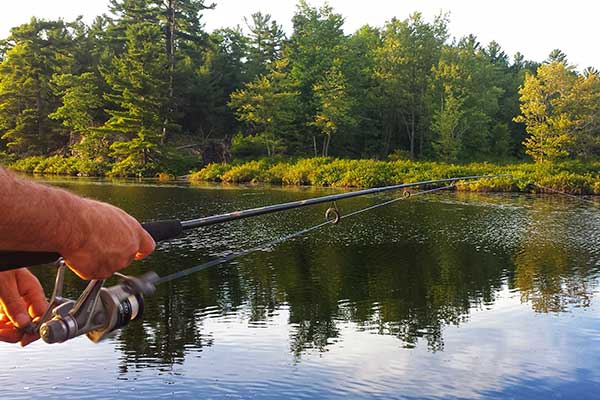 Four times per year, Canadian residents may fish in Ontario without a licence:
Family Fishing Weekend in February
Mother's Day Weekend in May
Father's Day Weekend in June
Family Fishing Week in July
You can check for exact dates of the above here: https://www.ontario.ca/page/licence-free-family-fishing
Canadian residents need an Ontario Outdoors Card and fishing licence to fish at all other times throughout the year. You can obtain an Ontario fishing licence at designated Service Ontario locations (check here for locations that issue fishing licences: https://www.ontario.ca/document/ontario-fishing-regulations-summary).
Cost for Ontario Outdoors Card is around $10;  there is an additional small fee for a 1-year fishing licence or a 1-day fishing licence that doesn't require having an Outdoors Card.
---
Ontario's Hunting Laws
As it is with fishing licences, you must carry an Ontario Outdoors Card to hunt in Ontario. You'll also need hunter accreditation on file with the Fish and Wildlife Licensing Service federal firearms accreditation (for example, your Possession and Acquisition Licence, minor's licence) if you are hunting with a gun. In addition, you need any required licences and tags for the game you wish to hunt.
You must be over the age of 16 to hunt in Ontario.
The type of game you may hunt depends on the type of licence you purchase. Small game licences allow for the hunting of animals such as rabbits, squirrel and wild turkey. Large game licences are required to hunt animals such as bear, moose and deer. All game licences expire on Dec 31st of each year.
For more information on hunting regulations and licences, visit https://www.ontario.ca/page/hunting-licence-ontario-residents.
---
Snowmobiling 
Operating any off-road vehicle – including snowmobiles – in Ontario require a valid Ontario's driver's licence. If you're over the age of 12 and don't have a driver's licence, you can apply for a special permit called a  motorized snow vehicle operator's licence (MSVOL), which will allow you to drive on established recreational trails specifically for snowmobile use. Only people ages 16 years + with a valid Ontario driver's licence may drive snowmobiles on a public road.
If you're a visitor to Ontario and want to drive a snowmobile, you'll need a valid licence that allows you to drive a snowmobile in your home province, state or country.
Any snowmobile you drive in Ontario must be registered and insured.
For more about the legalities of snowmobiling in Ontario, visit https://www.ontario.ca/document/official-mto-drivers-handbook/off-road-vehicles-snowmobiles.
---
Boating 
If you plan on cruising Ontario waters in a motorized vehicle – be it a boat, Seadoo or any watercraft with an engine – you'll need an Ontario Pleasure Craft Operator Card. You'll need to take a boating safety course and pass a boating operator knowledge exam (cost is around $45). You can sign up for your online boating safety course and exam here: https://www.boat-ed.com/canada/ontario/
Unlike snowmobiles or other recreational land vehicles, you do not need to have a valid driver's licence to operate. Youth under the age of 16 may not operate a motorized boat in Ontario.
---
Indigenous Tourism in Ontario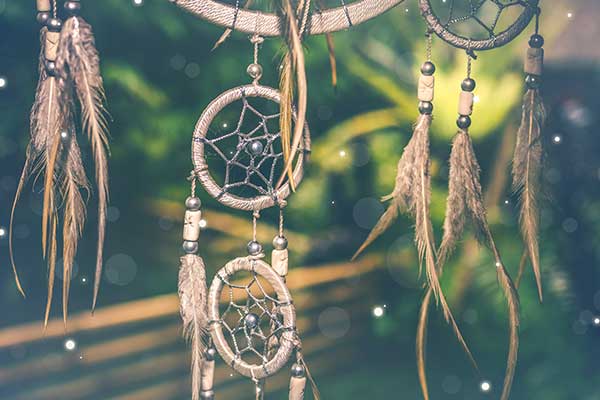 We are happy to say there is a growing movement of Indigenous tourism in Ontario, and we are here for it! There's a bevvy of culturally authentic experiences to be had, offered by First-Nations providers in a manner that is appropriate, respectful and true to Indigenous culture. Whether you're looking for a wilderness tour, want to take in some live music and dance at a Pow-Wow, or learn about traditional craft techniques, you have a lot of options available to you all year long. One of the unique things about Indigenous cultural tourism is the authenticity of the experiences offered. Tourists can expect to be led by "Cultural Entrepreneurs" – storytellers, artisans, Elders, wilderness guides, singers, dancers, cooks – who take you to the heart of their culture. In these kinds of experiences, the visitor is "immersed", as opposed to being a passive observer.
Indigenous tourism is often associated with nature and wilderness, but there's plenty of opportunities to experience First-Nations culture in the city too! In fact, Toronto has the biggest Indigenous population in Ontario and the 4th largest in all of Canada. The Native Canadian Centre of Toronto (www.ncct.on.ca) offers an impressively long list of events, classes and workshops for people of all ages. And if you still want to take in more Indigenous culture, Toronto's larger institutions like the Royal Ontario Museum, McMichael Canadian Art Collection, Art Gallery of Ontario and the Bata Shoe Museum all have robust collections of Indigenous art and artifacts.
---
Legal Drinking Age 
The legal drinking age in Ontario is 19.
Ontario alcohol laws tend to be less relaxed than you'd find in the rest of North America or other parts of the world. Anyone who looks under the age of 25 will be asked to produce proof of age when purchasing alcohol at restaurants, bars, Ontario's government-regulated liquor stores (known as the LCBO in Ontario) and beer stores. There are a limited number of grocery store locations where you can purchase beer, wine or cider. Hard liquor is sold exclusively at LCBO locations.
It is illegal to drink and drive in Ontario. First offence penalties for drinking and driving include a 90 licence suspension, a $550 fine, $275 licence reinstatement fee, and up to 10 years in jail.
---
Cigarette Smoking and Vaping 
In Ontario, it's illegal to sell cigarettes or e-cigarettes to anyone under the age of 19. As it is with alcohol, if you look under 25, you'll be asked to produce ID if you want to buy nicotine products.
There are many restrictions on where you can smoke and vape in Ontario, including all indoor public locations, public parks and entrances to public buildings. It is also illegal to smoke inside your car when you're accompanied by children ages 16 or younger. Fines for smoking in a non-smoking area start at $250 (smoking near a public park) all the way up to $5000 (repeat offence smoking in a public building).
---
Cannabis 
In Ontario, anyone over the age of 19 may legally use cannabis for recreational purposes.
The restrictions on smoking or vaping cannabis echo those of cigarettes/e-cigarettes. Basically, if you're in a public place like a park, near a school or inside a public building, you man not smoke cannabis.
Places you can smoke or vape cannabis include:
-Private residences
-Public areas like sidewalks
-Designated smoking rooms in hotels
-Vehicles and boats that have sleeping accommodations and are parked/anchored
You may have a maximum of 30 g (about 1 ounce) of cannabis on you in public at any time.
---
Women Travellers
Ontario is a safe destination for women who are travelling solo. That being said, women should exercise the precautions that you'd typically use at home when travelling alone or at night.
---
LGBTQ2 Tourism
LGBTQ2 rights are entrenched in Canada's Human Rights Act. Ontario is, generally speaking, very safe and welcoming destination for queer travellers. You'll find many businesses displaying rainbow flag stickers, identifying to patrons that the premises a safe space for LGBTQ2 people. There are numerous Pride celebrations held throughout Ontario each year, the largest held in annually in Toronto in June (Pride month).
---
Getting Married in Ontario
Visitors from anywhere in the world may marry in Ontario, so long as they have a valid Ontario Marriage Licence. A marriage licence may be obtained at any municipal office in Ontario (cost varies, but usually runs about $100). Both parties do not have to be present to obtain a marriage licence, but the person applying will have to present a valid ID for themselves and their partner. Ontario marriage licences are valid for three months from the date of issue. You'll need a registered Wedding Officiant to perform your wedding ceremony and two witnesses. For more information on getting married in Ontario, visit https://www.ontario.ca/page/getting-married.
---
Currency
Currency is the Canadian dollar.
Notably, Canada's $1 and $2 denominations are minted as large coins (this can quickly make your pockets heavy with change!). Denominations over $2 are in bill form and each is in a different colour, which makes distinguishing between bills easy. Canadian bills are made of plastic, not paper, so be wary of their slipperiness! Sometimes these plastic bills can stick together (especially new bills just out of an ATM), so before paying for something in cash it's a good idea to double-check that you're handing over the correct number of bills.
---
Languages
Canada has two official languages, French and English.
In many Ontario communities, you'll find wayfaring signs in both official languages.
---
Accessibility
You'll find most attractions and tourist destinations – and certainly, all those operated by the province – to be accessible to people with physical disabilities – including signage in braille and audio receivers for the hearing impaired.