Winter is here and ToDoOntario is here to help you find the best things to do. 
So far it's been an unusual winter weather wise, with less snow than other years. This might be challenging when you're planning things to do. Many of the usual winter activities are affected by the lack of snow, some are not. Let us help you to know what is happening so that you can plan fun winter days and nights no matter the weather.
Here is an Ontario ToDo List to keep you busy this winter. 
Ripley's Aquarium of Canada Sea the Sky Pass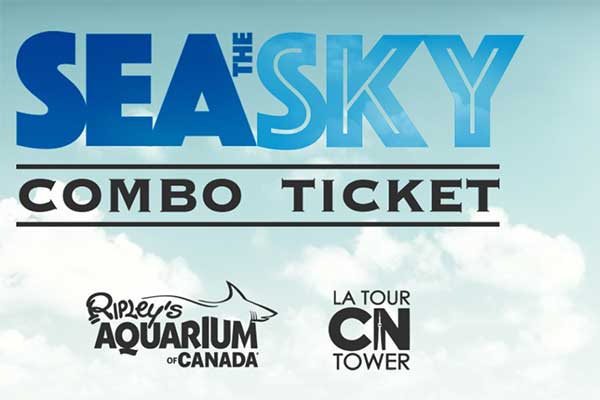 The Sea the Sky package includes general admission to the CN Tower and Ripley's Aquarium of Canada. 
ABOUT THE PACKAGE
Visit two great Attractions, the CN Tower and Ripley's Aquarium of Canada, for one low price!
CN Tower tickets can be used anytime within 30 days of purchase and guests can join the next available time slot on the day of their choice.
Ripley's Aquarium ticket can be used anytime within 30 days of purchase.
You are not required to visit both attractions on the same day — explore Toronto at your leisure!
Learn more:
Click Here for Sea the Sky Info
---
Cranberry Farm Visit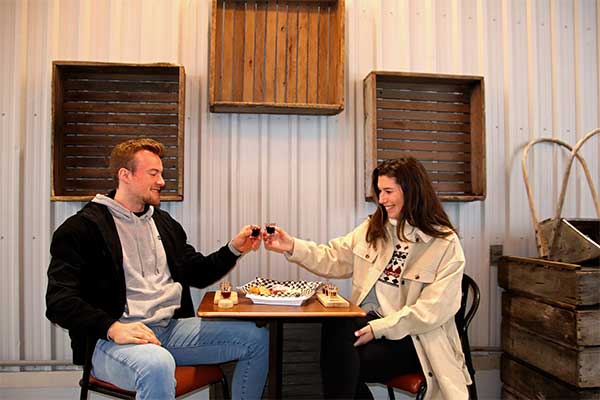 Yes, you can visit a cranberry farm in the winter. At Muskoka Lakes Farm and Winery in Bala visitors can snowshoe, ice skate and Après the day away on the patio with cranberry wine and delicious fondue (note that the ice skating and snowshoeing are weather dependent). Some of these activities are even available at night and lit up with lights. You can also rent fire pits and your own personal ice rinks. Be sure to sign up for tutored wine tasting and Bog to Bottle tours to learn everything about the cranberry farm. 
Learn more:
Click here for Muskoka Lakes Farm & Wine Info
---
Body Movin' Winter Activities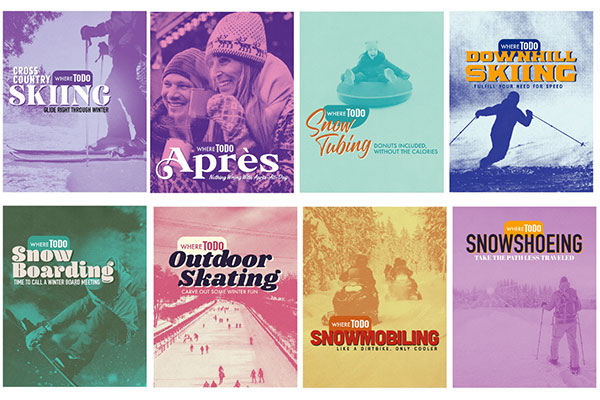 You would be surprised what you can do with little snow. Know that ski operators have been producing as much as they can when possible and that there are ski runs for downhill skiing – they do have snow. Other winter activities we recommend are snowshoeing, snow tubing, ice skating, snowboarding, cross country skiing, snowmobiling and Après. 
Depending on when you intend to do these activities, we definitely recommend double checking before you head out. 
Learn more:
Where To Do Winter Activities
---
Birds of Prey Experience
Adults and children alike are amazed at the up and close birds of prey show at the Wye Marsh Wildlife Centre in Midland. Visit the Animal Ambassador Birds of Prey in the Birds of Prey Field including owls, hawks, and a Bald Eagle.
Learn more:
Click here to learn more about Wye Marsh
---
Après-Anything or Après-Nothing-At-All
Apres-ing makes any outdoor winter activity complete. If the key to life is about balance, then all outdoor winter activities should be followed by toasty indoor nomming. With inside cozy zones and even outdoor patio zones, Ontario has some pretty cool and tasty places to spend your time remembering all the fun you just had outside on the hills or trails. And if you didn't do any outdoor activity, it's ok wtih us if you just want to Apres. We won't judge. 
Learn more:
Where To Do Apres
---
Do Something Crafty or Cultural
Ontario is rich with culture. Art, artisans, music and culture have become part of the tourism experience for people and visitors in Ontario. Here is one of our favourite workshop/experiences that we think should be on your Ontario ToDo List.
Claim to Flame – An Adventure in Glass
About the workshop: Join flame work artist Mitch Preston ( IG @nez_glass)  as he guides you through the ins & outs of glass and flames. This experience will start at the beginning, with a simple piece of glass, that can be shaped and molded into jewellery, decorations, pipes, and so much more. Just add heat.
No experience is required for this adventure, and you will finish the day having made your very own glass piece(s) to take home. 
Please let us know which piece(s) you would be most interested in making so the guide can prepare the necessary tools:
A glass pipe
Drinkware (straws, shot glasses)  
Jewellery
Christmas ornaments (candy canes, icicles and more)  
All of the above! 
Learn more:
Claim to Flame Information & Booking
---
Hang (or dance) with Wolves
The Wolf Centre at Haliburton Forest & Wildlife Reserve is a special place like no other. The Wolf Centre is a 5,000 square foot, all indoor facility that houses self-guided, museum-style exhibits, a cinema and classroom, a souvenir shop, a large indoor observatory, and it is wheelchair accessible! Our staff are onsite to answer any questions you may have, so don't be shy! The wolves are viewed through one-way glass from inside the building. Visit the observatory and maybe catch a glimpse of Haliburton Forest's wolf pack: permanent residents of Haliburton Forest since 1993.
Learn more:
Visit the Wolf Centre
---
Suspension Bridge Hike
Have you ever climbed the Niagara Escarpment for an amazing view of Georgian Bay? You can do that Scenic Caves Nature Adventures, even in the winter time. You can hike, snowshoe or ski to a 420 ft suspension bridge that offers one of the best views of Collingwood and Georgian Bay. 
Learn more:
Visit Scenic Caves
---
We hope that this list has helped inspire you 'to do' something this winter in Ontario. The options are endless no matter the weather. Weather plays a big part in many of these activities, we suggest you always triple check the weather and travel and dress accordingly. 
If you are looking to get away overnight this winter, we highly recommend you find the >perfect winter getaway package< to help easily plan your adventure and trip. It is likely you will find a package that includes the activities above. Have fun and be safe! Thanks for visiting ToDoOntario.com.